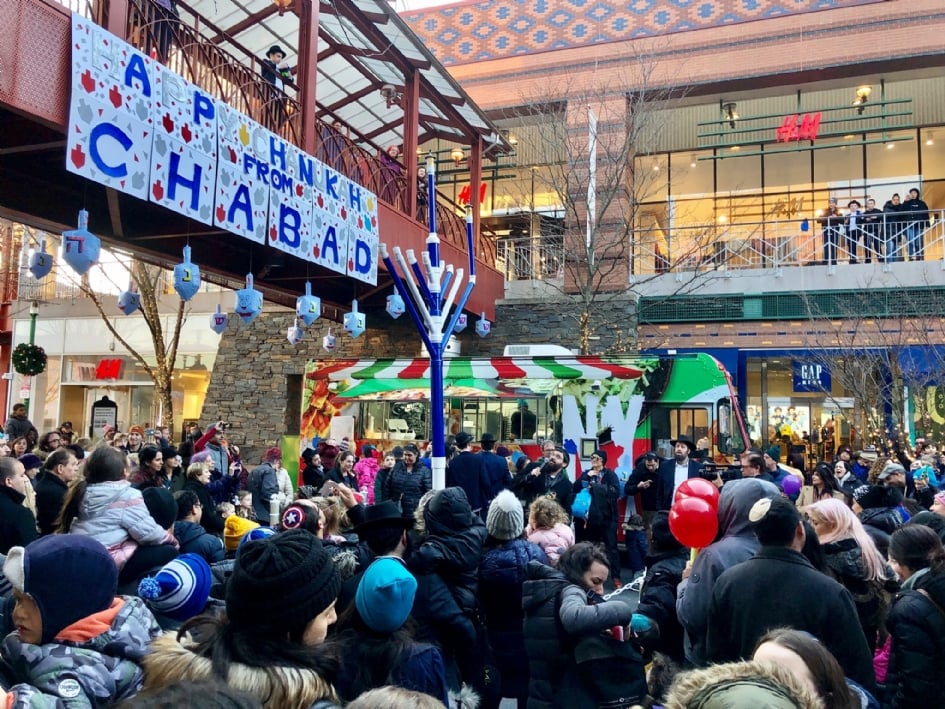 Welcome

CelebrateJEWISH LIFE, HOLIDAYS AND LIFE CYCLE EVENTS

ConnectWITH THE COMMUNITY

CreateA BRIGHT FUTURE

InspireYOURSELF AND OTHERS
About
Chabad is a philosophy, a movement, and an organization. It is considered to be the most dynamic force in Jewish life today.
Learn More
Learning & Inspiration
When Things Cannot Get Any WorseIt can all feel so crippling, that it seems like there's no way out. This week's Torah portion...

Read More

Take the Bar and Bat Mitzvah Quiz

Read More

The Riddle of the 10 DonkeysWhen you have occasion to give, give generously. Let the receiver know that you do so with...

Read More
Shabbat & Holidays

Candle Lighting Times
Scarsdale, NY
Light Candles at
Shabbat Ends


Upcoming Holiday
Nov. 28 - Dec. 6
Daily Thought
How was Joseph able to overcome the natural human instinct to take revenge against his brothers, and instead provide them only good? Because he knew that all the travail that had befallen him was ordained from heaven. His brothers were no more than agents to a divine plan. As he himself later told them, "Although your intentions were to harm me, G-d's intentions were for good." G-d is good and all He does is for the good. And indeed Joseph saw that all turned out good—for he was now in the most eminent position to assist...