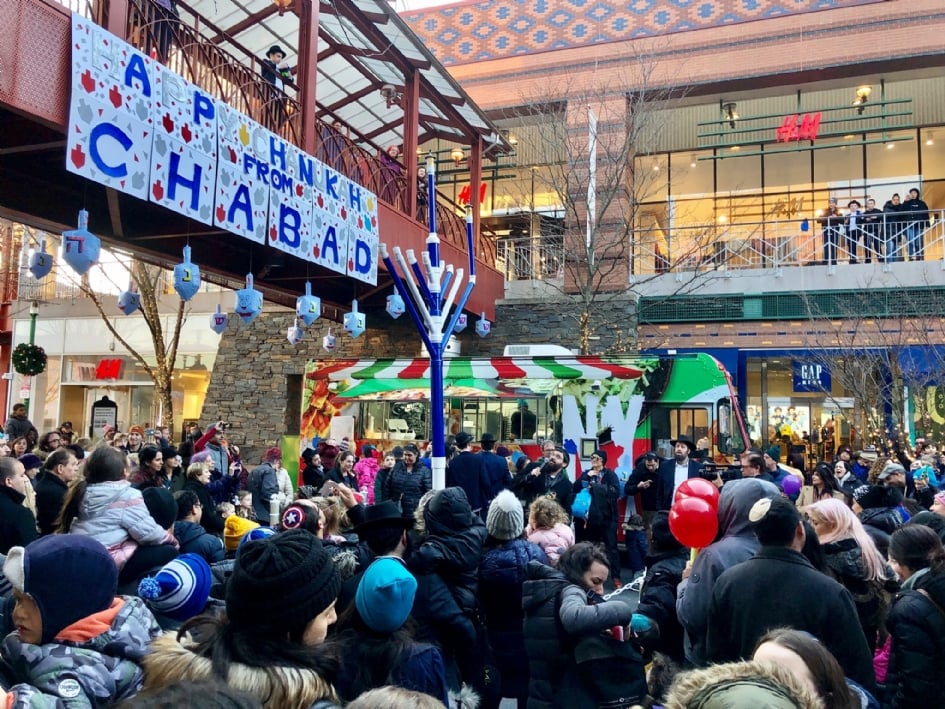 Welcome

CelebrateJEWISH LIFE, HOLIDAYS AND LIFE CYCLE EVENTS

ConnectWITH THE COMMUNITY

CreateA BRIGHT FUTURE

InspireYOURSELF AND OTHERS
About
Chabad is a philosophy, a movement, and an organization. It is considered to be the most dynamic force in Jewish life today.
Learn More
Learning & Inspiration
23 Facts About the Jews of RomeNeither Ashkenazim nor Sephardim, Rome's Jews have a 2,000-year-old history, their own dialect, and...

Read More

A Forgotten Wallet, a Free Chicken … and GratitudeAs the cashier began processing my items, I reached into my purse to retrieve a credit card....

Read More

When to Install a Mezuzah?When to put up the mezuzah depends on whether you are renting or buying the home, as well as...

Read More
Shabbat & Holidays

Candle Lighting Times
Scarsdale, NY
Light Candles at
Shabbat Ends


Upcoming Holiday
Sep. 25 - Sep. 27
Daily Thought
…walk in all His ways… (Deuteronomy 11:22) He is compassionate; so you too should have compassion. He provides life and kindness to His creatures; you should do the same. (Rashi) What...